The Most Reliable Eco-friendly Dry Cleaner in Boulder, Colorado
Undoubtedly, doing laundry can be a time-consuming and overwhelming task for many people, particularly those with busy schedules. Nonetheless, the good news is that there are various laundry services available today that can make the process more manageable and convenient. One such service provider is Pundry Dry Cleaners and Laundry an Eco-friendly Dry Cleaner in Boulder, Colorado.
Let's explore the benefits of using laundry services and how an Eco-friendly Dry Cleaner in Boulder like Pundry can make your life easier. By the end of this post, you'll have a better understanding of how Pundry can help you save time, reduce stress, and ensure that your clothes are cleaned to the highest standards.
Pundry offers a range of laundry services to suit different needs, including:
Dry Cleaning: Pundry ensures a reliable and efficient dry cleaning service that guarantees clean and stain-free clothes. Our expertise extends to cleaning delicate garments and suits. Additionally, we use eco-friendly solvents and modern equipment to clean your clothes, ensuring not only their cleanliness but also their safety for the environment.
Wash and Fold: If you are too busy to do your laundry, Pundry offers a wash and fold service that can save you time and energy. We provide a quick turnaround time, ensuring that we wash, dry, and fold your clothes within a short period.
Alterations and Repairs: Pundry also provides alterations and repairs services, which can come in handy if you have clothes that need adjustments or fixing coupled with hemming pants to replacing zippers, Pundry can handle all your alteration and repair needs.
Leather and Suede Cleaning: Cleaning leather and suede can be challenging, but Pundry has the expertise to clean your leather and suede clothes effectively. In fact, we use specialized cleaning agents and equipment that are designed to clean and condition your leather and suede clothes.
Pick-up and delivery Service: The pick-up and delivery service offered by Pundry is designed to save customers time and provide a hassle-free experience. Above all, It's a great option for those who lead busy lives or simply want to avoid the chore of doing laundry or going to the dry cleaner.
Specialized Services: Furthermore, organic dry cleaner and laundry services like Pundry offer specialized services like dry cleaning, alterations, and repairs. This means that you can get all your laundry needs met in one place, saving you time and effort.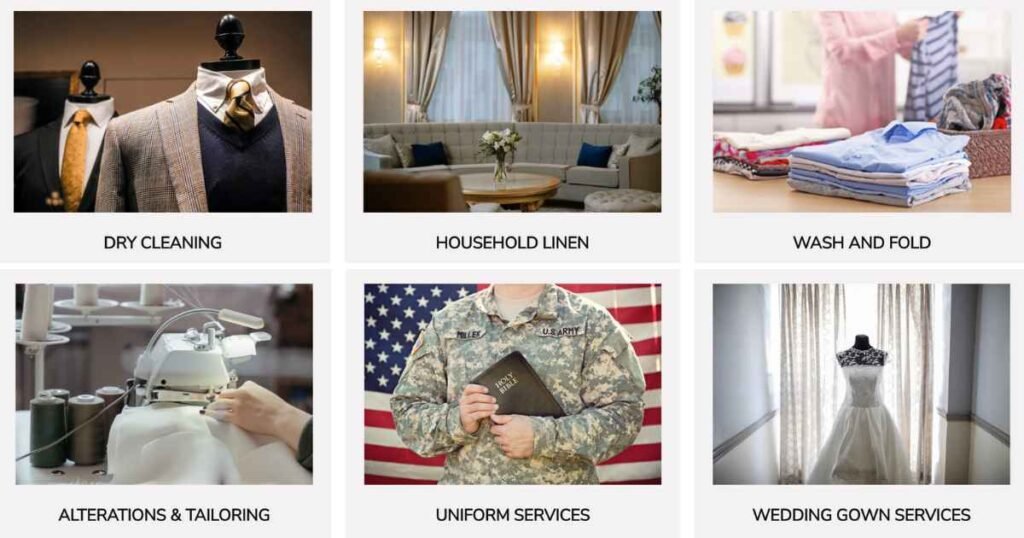 Why Choose Pundry, an Eco-friendly Dry Cleaner in Boulder, Colorado
Quality Services: Pundry commits to providing its clients with high-quality laundry services that meet their needs. The company invests in modern equipment and trains its staff to ensure they deliver the best possible service to every customer.
Quick Turnaround Time: Pundry understands that laundry is a chore that no one enjoys, and that is why it provides a quick turnaround time for all its services. The company strives to ensure that your clothes are ready for pickup within a short period.
Affordable Prices: Pundry offers competitive prices for all its services, ensuring that you get value for your money. The company has no hidden charges, and you only pay for the services you have received.
Convenience: Pundry provides a convenient service that saves you time and energy. You can drop off your clothes at any time, and the company will notify you when they are ready for pickup.
Environmentally-Friendly: Pundry is committed to protecting the environment, and that is why it uses eco-friendly solvents and cleaning agents. The company understands the impact of traditional dry cleaning solvents on the environment and has taken steps to minimize its carbon footprint.
Mobile App: Yes, Pundry Dry Cleaners and Laundry has a mobile app that customers can use to schedule pick-ups, track their laundry or dry cleaning orders, and communicate with the Pundry team. The Pundry app is available for both iOS and Android devices
Customer Reviews and Feedback
Pundry is one of the top rated organic dry cleaner in Boulder that has received hundreds of positive reviews and feedback from its clients, who appreciate the quality services provided by the company. Many clients have commended the company for its quick turnaround time, affordability, and convenience. Some clients have also praised the staff for their professionalism and expertise.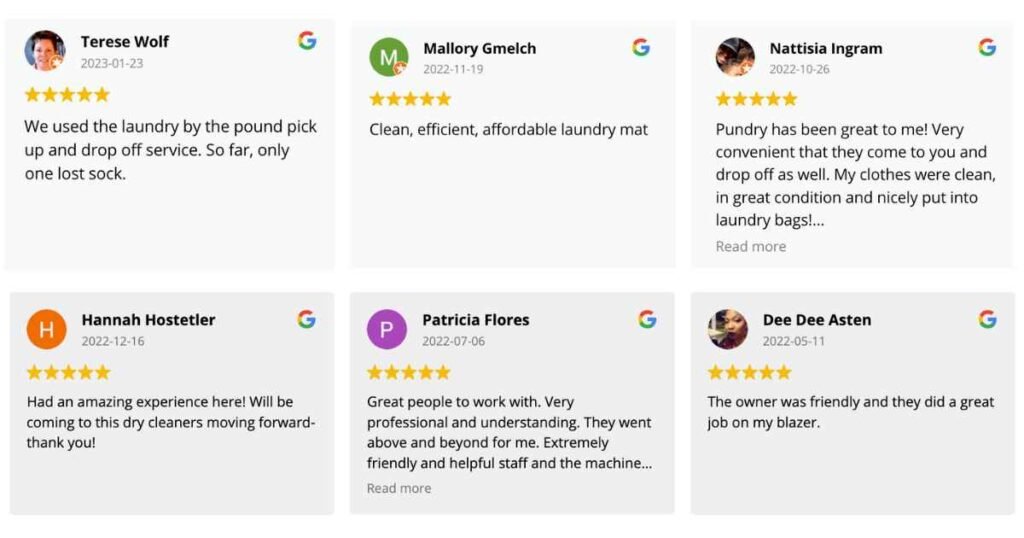 Still Looking for an Eco-friendly Dry Cleaner in Boulder?
Pundry Dry Cleaners and Laundromat is an excellent choice if you're looking for a reliable organic dry cleaning and laundry service provider in Boulder, Colorado. The company offers a range of laundry services, including dry cleaning, wash and fold, alterations and repairs, and leather and suede cleaning.
Pundry has become a trusted name in Boulder and the surrounding areas due to its commitment to quality services, affordability, convenience, and quick turnaround time. So, if you require eco-friendly cleaning for your laundry, give us a call, drop us an email, or message us on social media.
Don't Look any Further for an Eco-friendly Dry Cleaner in Boulder, Colorado!
If you're looking for more than just dry cleaning services, Pundry Dry Cleaners is your go-to Organic Dry Cleaner in Boulder. We offer high-quality dry-cleaning services that are safe for both you and the environment. If you'd like to know more about our services, please contact us right away, and we will gladly assist you.
Located at 1686 30th St. Boulder CO 80301, at Pundry Dry Cleaners and Laundromat, is a full-service, eco-friendly organic dry cleaning and laundry store with expert alterations and tailoring services as well plus we offer free pickup and delivery.
Call us on (303) 889–9894 today to give your clothes a new life and visit our website to learn more about our services and pricing and many more.